VENETIAN MASKS
A playful roll behind the mask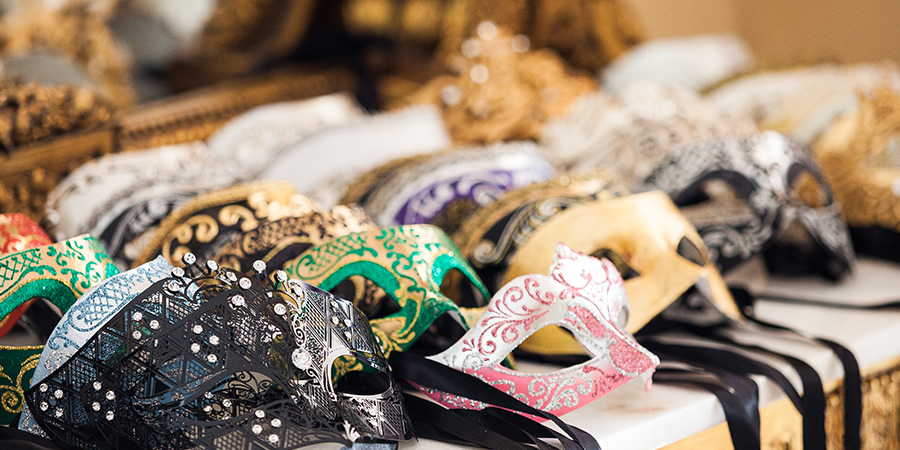 After the check-in at the castle we offer a large selection of handmade Venetian masks in various shapes, colors and materials at our market of pleasure in the afternoon. These give guests the opportunity to play a different role while remaining anonymous.
FEATHERED MASK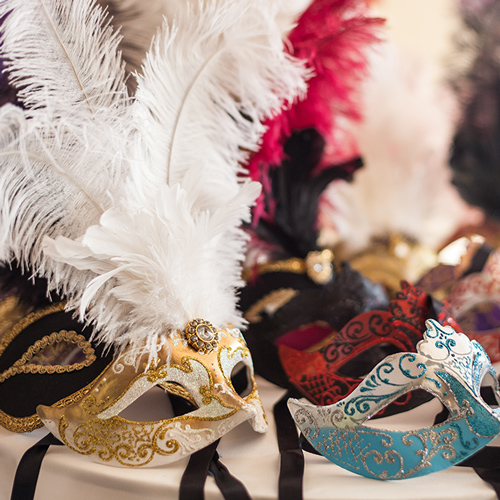 Among the big variety of mask art, the feathered ones are a jewel without doubt. Always playful with volume and colorful arrangements. This mysterious masks are created to be seen as a special head decoration.
FEATHERLESS MASK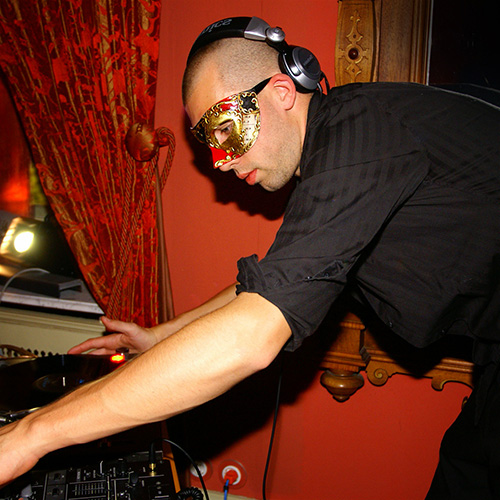 The most famous and most widely used Venetian mask is the Colombina. The Colombina is often referred to as a Venetian eye mask. This is due to the general presentation of various half masks as eye masks. However, it is a half-mask that conceals not only the eye part but a substantial part of the face.
LEATHER MASKS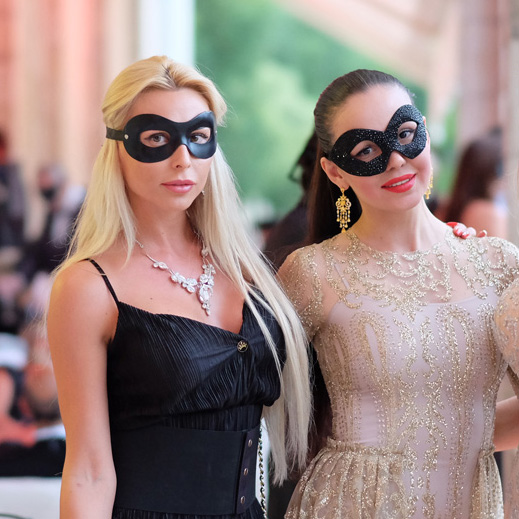 Leather mask are such a pleasure, they adapt perfectly to the contours of the face, this makes leather masks very comfortable and particularly suitable for Castleevents.
EMPTY SPRING MASKS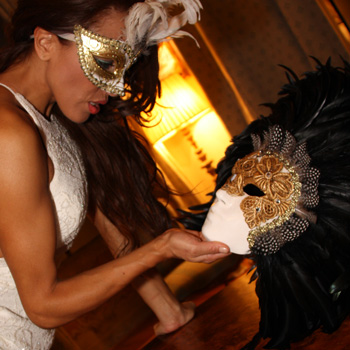 Feather head jewelry is known to us mainly by the Indians and the high cultures of the Incas and Aztecs, feather head jewelry symbolizes here the status within the tribe or the people. The arrangement, the drawing and the color of the feathers reveal the merits especially of warriors and tribal leaders. Feather head jewelry could therefore only be worn by people who had "earned". From this derivation conclusions can be drawn about the special effect of the feather decoration in Venetian masks: feathers are an expression of the social position and as a special power and recognition.
METAL MASK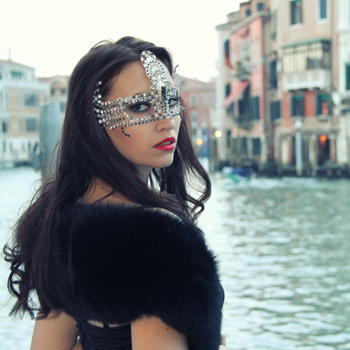 The delicate handmade work with the filigree metal ribs are as impressive as the ornaments with rhinestones, with feathers or with striking fabrics. We especially want to highlight the asymmetrically designed masks, they look particularly refined and extravagant. Swarovski stones decorated mask will fulfill your secret desires.
FULL MASK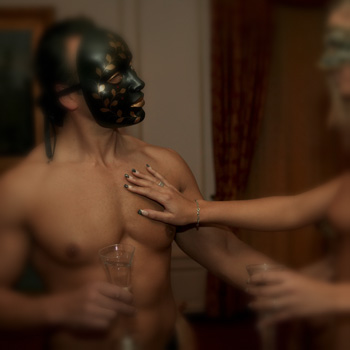 The Bauta, is a white mask which covers the whole face and can be worn by women and men. This mask is popular for bringing complete anonymity.