The legendary Eyes Wide Shut Ceremony
AS SOON AS THE CAPE FALLS, ITS TIME TO MAKE YOUR DREAMING FANTASIES A REALITY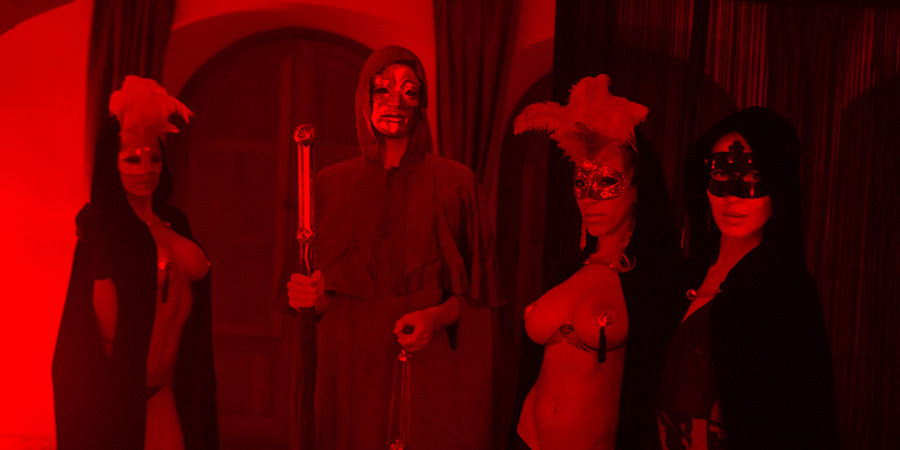 Master of ceremonies with his ladies
In the mysterious ceremony ladies come to the discreetly illuminated amusement in the center of the room, their walk is full of reverence and their faces and naked bodies are covered by capes, through the hall sound ritual sounds and the smell of frankincense makes itself noticeable. Slowly the ceremony is filling up and the guests follow the instructions of the ceremony mastering his entourage. Now the time has come when fantasy becomes wonderful reality.
The candles wrap the ceremonial hall in a warm light and dancing shadows gradually appear on the cold stone walls. In the center of the room are several veiled female figures, who take a pose of awe. A dark coat envelops her naked body and richly decorated Venetian masks cover the beautiful faces. In addition to the heavy breath, which dries the ceremony ladies from soothing excitement, one hears a dull, musical sound. It feels remote and majestic at the same time and puts the participants in an ecstatic serenity. The mystical atmosphere is rounded off by the exotic oriental scent of herbs and frankincense.
Gradually, the hall fills with other veiled figures, who timidly and curiously join the ceremony. Meanwhile, the master of ceremonies and his entourage give instructions to the arriving guests and take them into the fantastic world of Castle Events. Upon completion of the ceremonial greeting, the capes fall and the long-awaited fantasy changes to reality - the guests enter the erotic world of the Eyes Wide Shut Party.
Eyes Wide Shut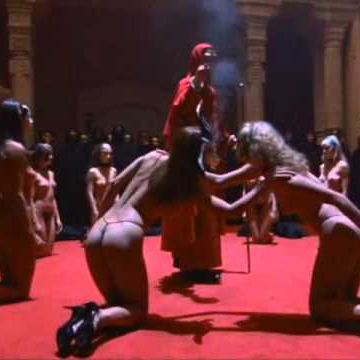 Sensual ecstasy
The idea of the Eyes Wide Shut Parties is based on the novel "Dream Story"" by Artur Schnitzerl, which was taken up in 1999 by Stanley Kubrick in the eponymous film "Eyes Wide Shut".
There, too, the ceremony takes on an important status and forms the transition to the erotic world. But this imaginative experience is not just about the physical assets and experiences - it's about exploring oneself and one's emotional and moral needs and limitations, using the physical as well. In general, the Eyes Wide Shut parties are not for people who are looking for a "Quicky" because the events are far more profound.
At Castle Events, we value aesthetics and seriousness, always making sure that all guests, especially the ladies, feel comfortable and secure. The ceremonies and the subsequent parties are a luxurious experience, which not only entails physical, but also emotional satisfaction.
http://de.wikipedia.org/wiki/Traumnovelle